Fitness Motivation and Support
In order to achieve your goals in health, fitness and nutrition, you are going to need to find your motivation.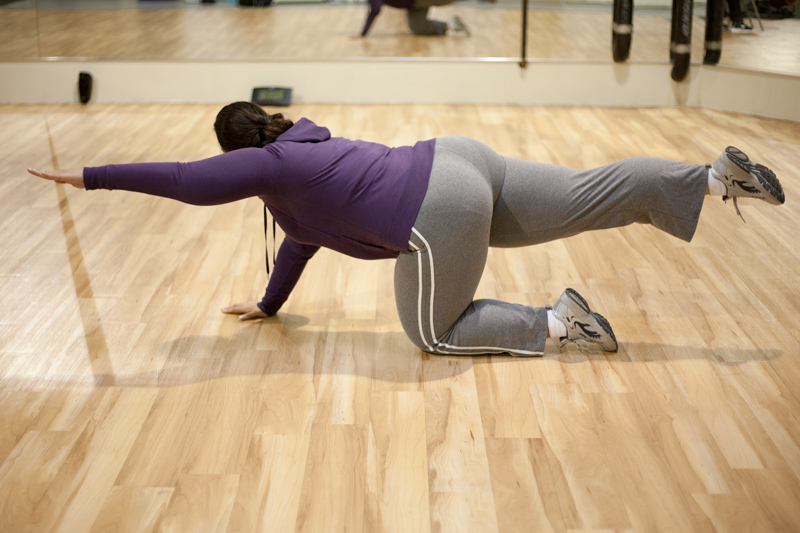 To find your motivation, it is best to think about your goals. You may even want to consider writing your goals down. To achieve your fitness goals:
Identify the goal you want to achieve. This may be losing five pounds, eating a healthier diet or getting into a regular exercise program.
Find a comfortable place to sit down, relax and gather your thoughts.
Eliminate distractions. Turn off the TV and silence your phone.
Imagine yourself working towards your goal. Imagine yourself in a gym, eating healthy or buying new, smaller-sized clothing.
Take a moment to think of how excited you will be when you achieve this goal.
Visualize yourself working hard and completing your goal.
Write your goal down.
Get up and get working toward your goals.
Finding the Support You Need
Starting an exercise program is not always easy. A new exercise program means committing yourself. You are going to need to be motivated and willing to commit to the time it takes to exercise on a regular basis. This may be easier for some than others.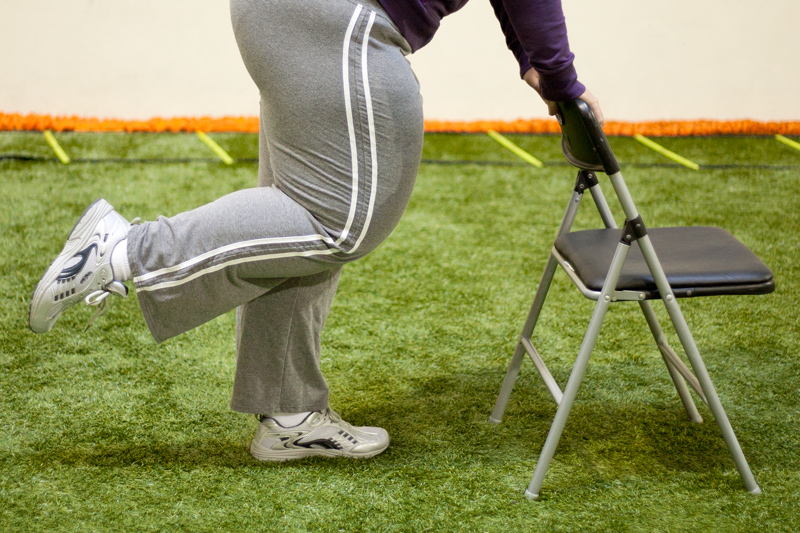 The first people you need to get on board as your support system is your immediate family or those who live with you. These are the people who are going to be most affected by you beginning an exercise program.
Explain to your family the importance of beginning an exercise program:
Explain to them that your exercise program is an order from your doctor.
Explain that you are trying to take control of your life and health and could really use a support system along the way.
Explain to your family the continued risks of maintaining your current lifestyle. Explain that heart disease, stroke, diabetes, cancer, osteoarthritis and other conditions are of concern to you (if they have not already posed a problem).
Encourage your family to support you in your endeavors. You may even consider asking them to join you at the gym or for an evening walk.
You may need to encourage your family that they will need to increase their responsibilities around the house in order to provide you adequate time for your doctor-ordered work outs.
Exercising with a Buddy:
There are many benefits to exercising with a buddy. This buddy can be a family member, friend, co-worker or neighbor. When you exercise with a friend, you are often more likely to stick with your exercise routine. This is because you have someone there to hold you accountable for your workouts. For instance, if you made plans with your friend to attend a local yoga class, you are less likely to cancel because you know someone is depending upon you being there. On the other hand, if you just planned to attend the class yourself, you may be more likely to cancel thinking that no one at the class is going to miss you.
Exercising with a buddy can also help to make your workout more fun. If you are jogging or using an elliptical with a friend at your side, good conversation can help pass the time and make exercise seem like more of a fun event rather than a chore.
Another benefit to enlisting the help of a buddy is motivation. A friend can help push you to meet your full potential. Perhaps, you are trying to complete a mile run for the first time and just don't think you have it in you. A friend can help to motivate you to finish that last little bit of your mile run.
Here are a few important things to consider when exercising with a buddy:
Exercise with a friend or family member that you know is willing to commit to exercise. You don't want an exercise buddy what will be constantly cancelling on you.
Chose an exercise buddy with the same interests as you. If you want to attend aerobics classes, you are not going to want to go with a friend, who strongly dislikes dancing and class-like settings.
Chose a friend that will stick by your side. If possible, choose a friend with a similar fitness level to your own or a friend who is willing to exercise at your pace, not their own pace.
Hiring a Personal Trainer:
For some individuals, a personal trainer can be extremely beneficial. Getting into shape is not always and easy task. If it were, many individuals would not be faced with the task of needing to lose a tremendous amount of weight. However, there are many pros and cons to hiring an expert to help you make the transition from morbidly obese to healthy.
The Pros of Hiring a Personal Trainer:
Personal trainers have specific knowledge and expertise about health, fitness, nutrition and even your mental well-being.
A personal trainer can challenge you.
A personal trainer can teach you proper technique and recommend exercise and exercise routines that are suitable for your current level of fitness.
Personal trainers can modify your fitness routine to fit your needs. In some cases, this may mean making your routine more challenging while in other cases this may mean making your fitness routine a little easier for the time-being.
A personal trainer can design an exercise program specific to your goals.
The Cons of Hiring a Personal Trainer:
The biggest disadvantage that is often associated with hiring a personal trainer is the cost of a personal trainer. While you may be able to find a trainer who charges less, you should remember that this may involve a sacrifice in quality and experience as well.
You may be required to be a member of a gym in order to workout with the personal trainer you hired.
It can sometimes be difficult to evaluate the level of expertise a potential personal trainer has.
There is an extremely high turnover rate when it comes to personal trainers. As a result, you should use caution when buying a large package based on one particular personal trainer at your health club.