Bariatric Vitamin and Supplement Guidelines
You will require vitamin supplementation after bariatric surgery. Typically the risk of taking too many vitamins is very low compared to the risk of not having enough of a particular vitamin. For this reason and others, we typically recommend that all patients who have undergone bariatric surgery follow the suggestions that are made for after the gastric bypass.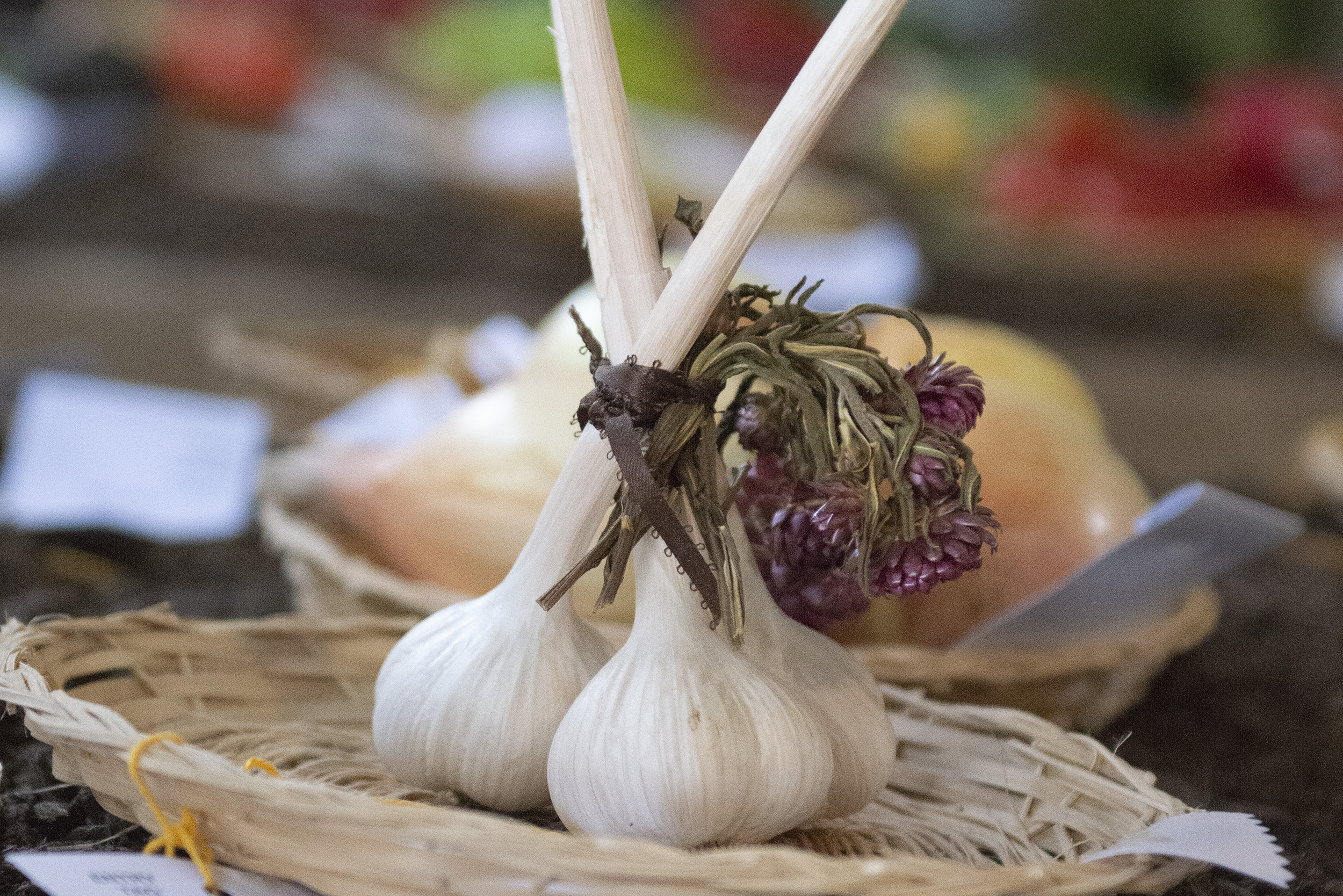 General Recommendations for Our Bariatric Patients
Multivitamin
Calcium citrate w/ vitamin D
Iron
Vitamin B12
General Guidelines for Taking Multivitamins
Take vitamins with food. If you take in on an empty stomach, you might experience nausea.
Do not choose time release vitamins or gummy texture vitamins
Vitamins should be of the chewable or liquid kind
Weight loss surgery specific vitamins are manufactured by many companies however they are not covered by insurance. Our practices does not sell vitamins nor do we typically recommend a particular brand.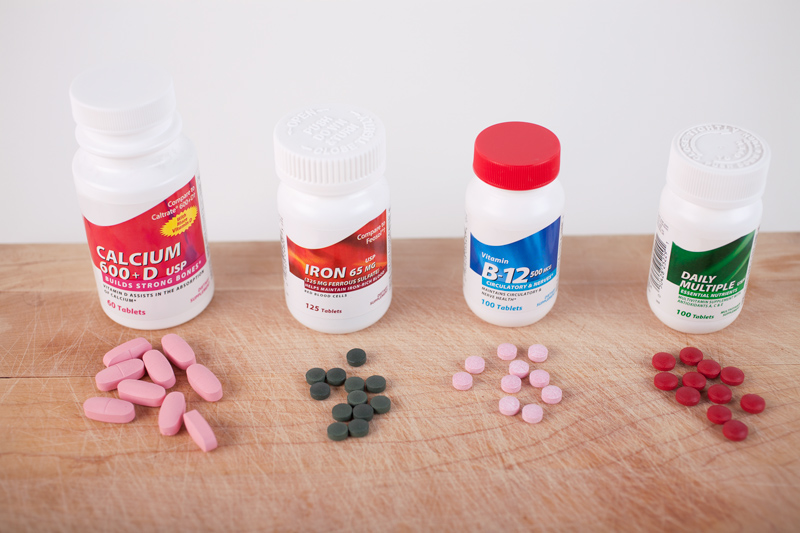 Examples of Multivitamins
Centrum adult chewable – take 1 a day
Prenatal chewable vitamin – take 1 a day
Centrum silver chewable – take 1 a day
Centrum junior or Flintstones complete – take 2 a day
Centrum liquid – 1 dose
Vitamin Shoppe liquid MVI – 1 dose
Celebrate vitamin – take 1 a day
Guidelines for taking calcium
Take calcium citrate only. Do NOT purchase calcium carbonate. Be sure to look at the ingredient list to identify calcium citrate and calcium carbonate.
The daily requirement is 1200 mg. Most calcium citrate pills come in 600 mg. The body only absorbs about 600 mg at a time. Therefore, calcium supplements should be taken twice a day to meet the requirement.
Please read the nutrition label carefully for dosage information.
Examples of Calcium Supplements
Citracal + vitamin D
Calcium citrate 600 mg + vitamin D
Upcal + vitamin D
Twin labs calcium
Citrate chewable wafers
Guidelines for taking iron
Take iron as prescribed
Do not take it with calcium. Take them 2 to 4 hours apart
Guidelines for taking B12
Your stomach can't absorb B12 if you swallow it.
Find vitamins that you place under your tongue or lozenges.
Your primary care doctor may also give you an injection.
Protein Supplementation Guidelines
There are almost as many brands and types of protein supplements as there are types of food. You are free to choose any brand, flavor, type or price that you wish. As you shop for your protein supplements, keep few things in mind:
Choose a supplement that provides about 20 to 30 grams of protein per serving
Choose a supplement that provides less than 5 grams of sugar and fat per serving
Find a protein shake that you accept as palatable (after surgery) and that the preparation fits into your lifestyle
Long-Term Protein Supplementation
You may rely on protein supplements long-term to meet your protein goals, but remember to account for the calories they provide into your daily meal plan.
Protein supplements can be found in any grocery stores, health food stores or specialty vitamin stores. Examples include: Designer whey protein, Isopure low carb, EAS whey protein powder, EAS Lean protein powder, Unjury or Pure protein low carb shakes. You can also find protein supplements online.
Protein supplements come as powders and liquids to mix with either water or skim milk. They also come premixed in cans and packets that are more convenient to carry around. The price ranges from approximately $6/case of 4 cans to $30 or more per can of powder, depending on the brand. With all these choices, there is no reason you would not be able to consume the required amount of protein. It is highly recommended that you vary the flavors and the source.
Nutritional supplements such as Ensure, Boost, Nutrament and many of the Slimfast products are not typically recommended as they are often high in sugar and fat content and do not contain enough protein content per serving.
Remember to read labels on protein supplements as well
Examples of protein supplements include:
Isopure Whey Protein Isolate 25 g protein per scoop. Can be added to beverages and foods such as broth, soup, oatmeal, and applesauce.
Premier Protein Shake one 11 oz container contains 30 g protein, 1 sugar, and 3 grams fat. Comes in several flavors.
Premier Protein Clear – each bottle contains 20 g protein and zero sugar and fat.
Bariatric Advantage Ready-to-Shake Meal Replacement & Pudding. Each individual lightweight bottle contains a pre-measured serving of powder. Just add water and shake for a full meal replacement. Each serving provides 100 calories, 15 grams of protein, 7 grams of carbohydrates and 1.5 grams of fat. They are fully fortified, with 5 servings providing 100 percent of the RDA for required nutrients. This product is available in chocolate, vanilla, and strawberry. Lactose free and sucralose sweetened,
Advocare individual packets mix with water & ice provide 24 grams of protein and 24 grams of carbohydrates.  This product is available in berry, vanilla, or chocolate flavors.
Syntrax Nectar mixes instantly, aspartame free, zero carbohydrates, zero fat, 23 grams of whey protein.
Isopure provides 40 grams of protein in 20 oz fluid. Available flavors: Passion Fruit, Pineapple Orange Banana, Mango Peach, Alpine Punch, Icy Orange, Grape Frost, Apple Melon, and Blue Raspberry.
Pro-Stat is a ready to use liquid protein. Each 30 mL (one ounce) dose contains 15 grams of hydrolyzed protein.  Pro-Stat requires no mixing, although you may find that it's more enjoyable by mixing it with a cup of tea, sugar-free cranberry juice, or sugar free gelatin.
Unjury individual serving will provide 20 grams of protein. Available in chocolate, vanilla, strawberry sorbet, chicken broth flavored, or unflavored.