Phase I – Liquid Diet Guidelines after your operation
You will be on this phase for at least 2 weeks after your surgery. You will feel full from liquids and may not meet your fluid goals the first few days. During this phase you must consume liquid only and avoid all solid foods. Your primary source of energy and protein will be protein shakes. Taste different protein shakes and drinks before surgery so you can have some ready for after surgery. Have different flavors and textures to keep it interesting and alternate between calorie providing drinks and non-caloric drinks throughout the day. Be sure to drink plenty of water.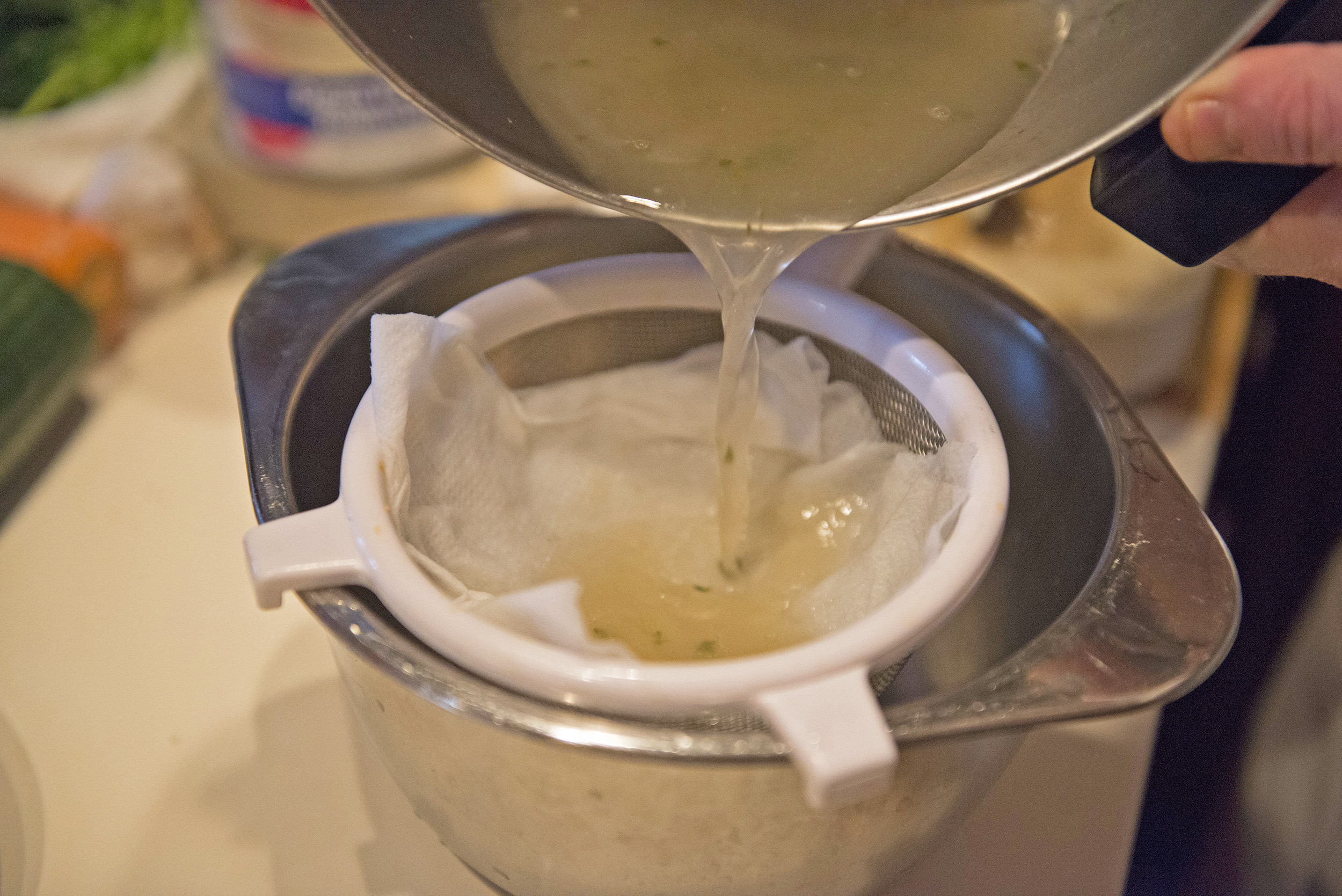 Diet at Home
Once you are released from the hospital and tolerating the clear liquid diet well, you may start advancing your diet slowly to include protein shakes and slightly thicker liquids. This may include fat free soups, skim milk, and protein supplements. Try to drink 4 - 6 ounces every hour initially and work your way up to 8 ounces every hour for a total of 64 ounces per day. Your plan should be to drink 2 ounces every 15 minutes by sipping and not gulping liquids.
Try to adhere to a schedule, sip slowly and try keeping water and beverages at room temperature to ease fluid intake. Below is a list of acceptable liquids to consume during Phase I.
Phase I Sample Clear Liquids
Water
Crystal Light
Diet Snapple
Skinny Water
Decaffeinated/Herbal tea
PowerAde ZERO
Sugar-free popsicles
Sugar-free gelatin
Flavored waters (sugar-free and non-carbonated)
Decaffeinated Tea: iced or hot, black, green, herbal, unsweetened or artificially sweetened
Fat-Free or low fat broth
Skim Plus, Lactaid fat free, Low-fat or fat free soy milk
* If skim milk is not tolerated use Fat-Free Lactaid or Fat-Free Soy Milk 
* Half of your fluid intake should be comprised of water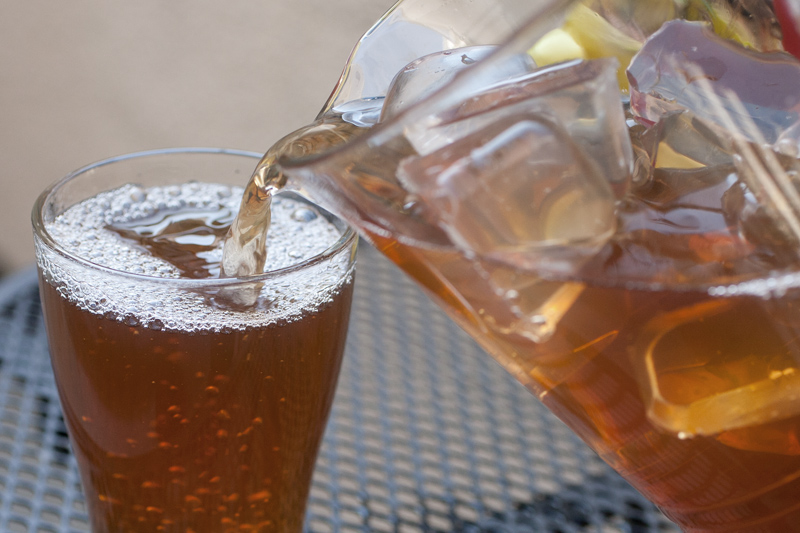 Phase I Diet Reminders
When choosing protein shakes, be sure to choose one providing 20 to 30 grams of protein and less than 5 grams of sugar and less than 5 grams of fat. More than 30 grams per serving is not advisable as the body only absorbs about 25 to 30 grams at a time. Over the next few weeks, you will be working on reaching a protein goal of 80 grams per day as tolerated.
Do not consume any solid food at this time. If you choose soup, be sure to strain it or liquefy it completely. Cooking it after liquefying the soup will eliminate the metallic taste. Remember to choose soups that are broth based and low in sodium. Avoid creamy soups and soups with noodles.
Drink slowly. Sip on liquids throughout the day. At first you must not exceed 1 oz every 15 minutes or 4 oz every hour. Therefore, an eight ounce protein shake should take you about 2 hours to finish.
Be sure to consume your target goal of protein each day. There is a greater demand for protein during this time as it is needed for proper healing.
Look for signs of dehydration such as headache, dizziness, nausea, lethargy and concentrated (dark) urine.
Do not consume any carbonated or sugar sweetened beverages.
You may have sugar-free Popsicles or sugar-free Jell-O in between protein shakes. This counts towards your fluid intake.
Consume 64 to 72 ounces of fluids each day (includes protein shakes).
Phase I Allowed vs. Avoid Food List
| | | |
| --- | --- | --- |
| Food Group | Allowed | Avoid |
| Beverages | Water and ice chips, decaffeinated tea,  sugar free cocoa, crystal light, sugar-free Kool-aid, sugar-free Tang, sugar-free lemonade, diet-Snapple, diet V-8 Splash, non-caloric flavored water. | All sugar sweetened drinks, alcoholic beverages, coffee and CARBONATED BEVERAGES |
| Starches | None | All solid foods |
| Fruits | Mild, sugar-free juice used to flavor water | Strong acidic fruit juices. All fruit-based processed juices and smoothies. All solid and puréed pieces of fruit. |
| Dairy | Skim or fat-free milk, fat-free soy milk or fat-free Lactaid milk | All others |
| Meat | None | All meat |
| Vegetables | No sugar added thin vegetable juices used to flavor water | All solid and puréed vegetables |
| Soups | Strained or completely blended broth based soups, chicken broth, beef broth, vegetable broth. Choose low sodium soups. | All high fat and high sodium soups with solid chunks that cannot be blended to liquid form. Noodle based soups and creamy soups. |
| Other | Sugar free popsicle, sugar free jello | Yogurt, icecream, regular popsicle, regular jello, puddings and other semi solid foods. |
Shopping List for Phase I Diet
Magic bullet or blender
Pill crusher
Strainer
Measuring Cups
A bottle shaker to make protein shakes with protein powder
Beverages

Water
Crystal lite
Sugar free juices
Protein shakes (20 – 30 grams of protein, < 5 grams of fat and sugar)
Broth – chicken, vegetable, beef or fish
Sugar free Popsicle and Jello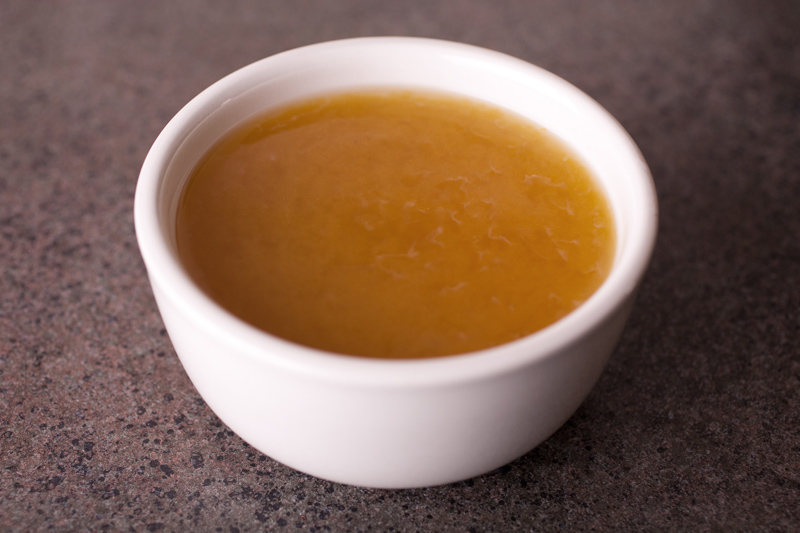 Sample Phase I Clear Liquids + Protein Supplement Diet
For the first few days after you leave the hospital we typically recommend that you stay on clear liquids. When you have minimal difficulty keeping yourself hydrated with the daily recommended amount of clear liquids, you may try some of these choices in the sample meal plans.
Sample Day #1
Meal 1 – Vanilla or chocolate flavored protein powder smoothie. Mix with half the recommend liquid (water or skim milk) and blend with 10 cubes of ice to make it like a slushee. Chewable multivitamin and sublingual vitamin B12 
Meal 2 – Jay Robb's Egg white protein shake. Calcium citrate 
Meal 3 – Whey protein powder shake with water or skim milk 
Meal 4 – Liquefied broth based chicken soup. Calcium citrate
Sample Day #2
Meal 1 – Designer whey protein shake and sublingual vitamin B12 
Meal 2 – Isopure 8 oz. Calcium citrate 
Meal 3 – 1 ounce Prostat liquid protein mixed in no sugar added juice or water 
Meal 4 – Liquefied vegetable soup with two packets of Beneprotein or other non-flavored protein powder. Calcium citrate
Sample Day #3
Meal 1 – Double milk (8 oz skim milk + 1/3 cup non-fat dried milk). Chewable multivitamin and sublingual vitamin B12 
Meal 2 – Bariatric advantage protein powder with water. Calcium citrate 
Meal 3 – Unjury protein powder with water 
Meal 4 – Liquefied low sodium broth based soup. Calcium citrate
You must drink non-caloric, non-carbonated and decaffeinated beverages like water, crystal lite, diet Snapple between the protein shakes.
You may have sugar free Popsicles or sugar free Jell-O at any time.  You can add protein to your sugar free Jell-O if you make your own instead of buying the single serve cups. Just add unflavored protein powder to the boiling water at the same time you add the gelatin powder. You may also have crushed ice with sugar free drink flavoring at any time. Sip on liquids throughout the day, aiming to drink 1 ounce of liquid every 15 minutes while awake.