Surgical Mesh and Laparoscopy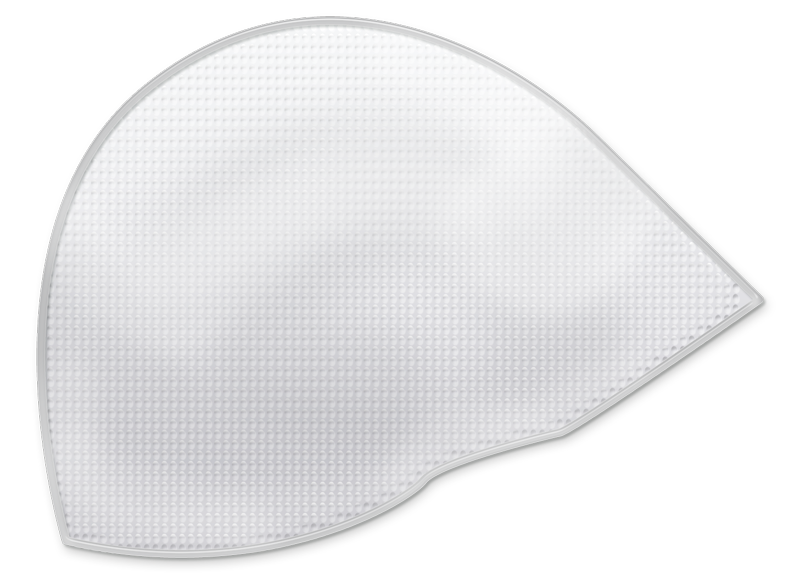 Surgical mesh is a sterile woven material designed for permanently implantation within the body during open or laparoscopic procedures.  A wide range of mesh implants are available, with two main functions: to stabilise and strengthen soft tissue defects, and to act as a sling to support prolapsed organs and viscera. In tissue repair applications, the mesh serves to mechanically strengthen the weakened area whilst simultaneously promoting long-term stability by acting as a scaffold for new tissue growth. It is most commonly used in pelvic organ prolapse (POP), urinary stress incontinence (SI) and hernia repairs.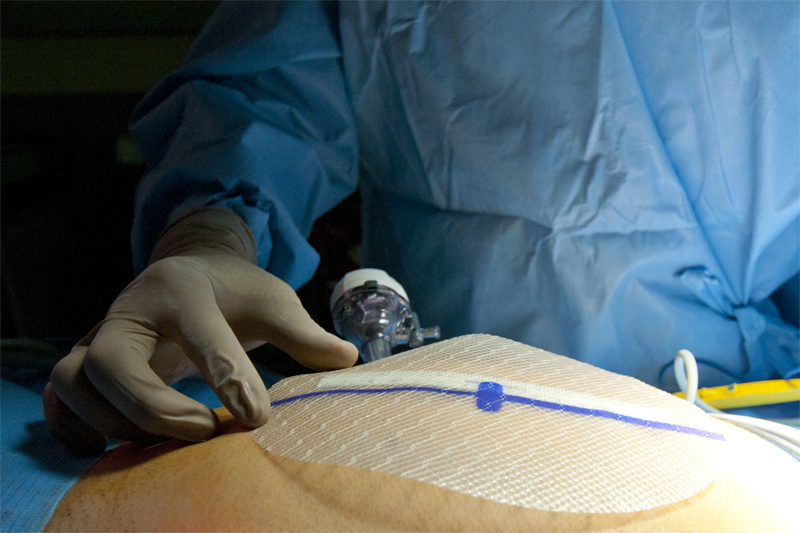 Background of Mesh Development
Mesh-like structures, woven from the suture materials of the day or formed from organic materials such as animal tendons, have been used in surgical repairs for more than a century.  However, it was not until the development of synthetic polymer mesh that such techniques were widely adopted. The use of Nylon mesh for hernia repair was first described by French surgeons Acquaviva and Bourret in 1948, and was followed by the introduction of Polypropylene products in the 1960s. By the end of that decade surgeons had begun using hernia mesh for POP and SI repairs. The FDA granted approval for the first mesh specifically designed for SI repair in the 1990s, followed by a dedicated POP mesh product in 2002. Today it is estimated that in excess of 1 million meshes are inserted worldwide each year.
Specialized shape of surgical mesh
Meshes can be supplied in circular, oval, elliptical, and rectangular sheets, available in a range of sizes that can be used in their entirety or cut to size as required.  Pre-cut shapes, such as Y-shaped mesh for POP repairs, or designs with openings to accommodate specific anatomical features, such as the spermatic cord in hernia repairs, are also available, saving time, reducing waste, and ensuring that the edges of the prosthesis are properly sealed. Pleated or cone-shaped mesh plugs and three-dimensional anatomically curved shapes are generally only suitable for use in open procedures as they cannot be compressed sufficiently to fit through narrow laparoscopic entry points.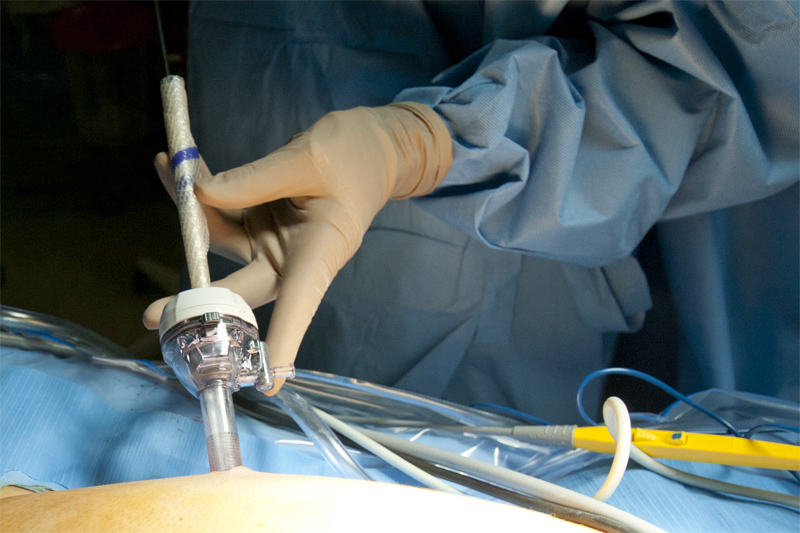 Different categorizations of mesh
Meshes can be categorised in terms of weight, pore size, material, fibre type and flexibility. Heavyweight meshes tend to form a dense scar plate and are best suited to applications where mechanical stability is a factor. Lightweight meshes are formed from thin fibres and are designed to flex with normal physiological movement. They form a flexible scar and may cause less discomfort than heavyweight meshes. Fibres may be monofilament or multifilament, and the gaps between the fibres, known as pores, can vary depending on the design. In general, a smaller pore size reduces the ability of the mesh to be incorporated into the body's own tissues, which may a desirable quality if the mesh is to be used around delicate bowel tissue, to avoid unwanted adhesions. Meshes of the same material may differ between manufacturers in terms of weight, flexibility, shrinkage and potential for adhesion formation.
Different Materials used for Mesh
Polypropylene mesh, comprising a network of monofilament fibres with large pores in-between, is one of the most widely used materials. It is easily incorporated into the surrounding tissue, hence is best suited for use in areas where it will not come into contact with the abdominal viscera, as it may otherwise form dense adhesions that are difficult to remove. Although it is more inert and resistant to shrinkage than other materials, Polypropylene can undergo oxidation within the body, leading to loss of strength over time. Polypropylene meshes are also available with various coatings including titanium, which may offer improved biocompatibility, and absorbable hydrogel, used to minimise adhesions.
Polyester mesh displays greater shrinkage than other types but incorporates well and is available with a range of absorbable collagen-based coatings that can protect bowel tissue from adhesions, dissolving within around 10 to 15 days as the polyester component is incorporated.
ePTFE (expanded polytetrafluoroethylene) is a soft, flexible microporous mesh first introduced in 1970. The small pore size of less than 10 micrometres prevents cellular and fibrous ingrowth, such that integration is poor when compared to other materials, but adhesions are also less common. The material is relatively opaque, making it difficult to visualise structures on the other side of the mesh during surgery, although versions are available with larger pores for improved visualisation. Large and small pore versions can also be combined to form a double-layer material that promotes tissue growth on one side and limits adhesions on the other.
When would Biological Mesh be preferrable
Biological meshes, derived from animal tissues such as porcine skin or bovine pericardium, can be a useful alternative to synthetic fabrics under curtain circumstances. Such products are expensive, and can stretch out over time, but offer significantly reduced susceptibility to infection relative to synthetic products, and as such are an important addition to the surgical armamentarium. Biological mesh is not superior to synthetic mesh when used in a sterile environment and is therefore only preferable to synthetic mesh in infected fields. A fully synthetic long-term absorbable mesh, made from a combination of fast and slow absorbing fibres has also been developed. Offering similar theoretical advantages to true biological meshes, the product is not yet commercially available.
Special design considerations for laparoscopy
Among the specific requirements for laparoscopic mesh are that it must be flexible enough to fit through a narrow access port for introduction into the abdominal cavity, but easily return to its required form at the surgical site. Mesh may be rolled or folded up in order to fit through the port, and versions are available that can be drawn into a concertina-type fold by pulling on lengths of suture woven through the mesh. Some meshes are thermally annealed to prevent the fabric curling up during a procedure. Custom tools may be supplied to aid laparoscopic insertion and manipulation of particular mesh product, and some products are also equipped with removable positioning systems that can be expanded once the mesh has passed through the port in order to hold it in place during fixation.
Methods of Mesh fixation during laparoscopy
In addition to suturing, various methods of securing the mesh within the required location exist. Staplers were among the first mesh fixation devices to be introduced for laparoscopic use. They operate in a similar manner to skin staplers, but have an articulating tip to facilitate staple placement at a range of angles. Other methods of fixation include permanent or absorbable tacks that screw into the tissue through the mesh, and adhesives such as fibrin glue.