Hernia Surgery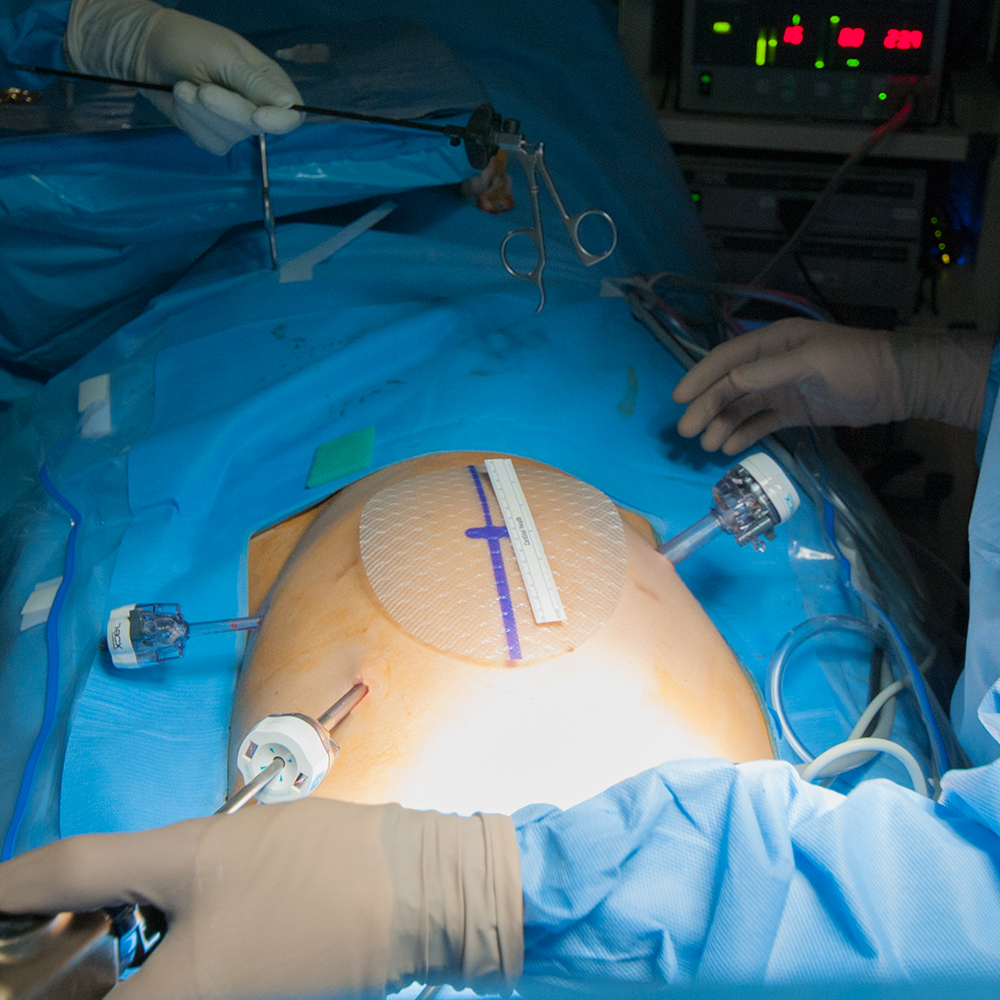 A hernia is a surgical condition that develops when a part of an organ, most commonly in the abdomen, pushes through an abnormally large opening in the muscle and membranous organ wall. Genetic predispositions undoubtedly exist and a family history of hernias is a contributing factor that increases the chance that a hernia may develop or enlarge with physical activity.
Most hernias that are NOT accompanied by extreme pain are not surgical emergencies.  When a hernia occurs, however, the only cure is surgical. Surgery is required to place the part of body back into its place and close the hole it went through. The condition becomes serious when the blood supply becomes cut off to the portion of the organ that has pushed its way through the abdominal wall.
Uncomplicated hernias are performed as outpatient procedures, while more complicated operations may require a hospital stay for a few days. A successful surgery may reduce the risk of having a recurring hernia, but recurrence will ultimately come down to genetics and lifestyle choices.