The General Surgery and Thoracic Robotics Program
The Robotics program started at St. Luke's – Roosevelt Hospital Center approximately 10 years ago. Surgeons at St. Luke's – Roosevelt performed the first thymectomy for Myasthenia Gravis in the United States, the first robotic bi-ventricular lead placement for heart pacing in the world, and one of the first three-hole robotic esophagectomy for esophageal cancer in the United States.
Outcomes driven Innovation
A center of innovation, it is also one dedicated to successful outcomes. Dr. Belsley participates with Robotics Credentialing on the Credentialing committee of the St. Luke's – Roosevelt Medical board. Dr. Bhora participates in the p4p database and manages the Thoracic Cancer Registry as well as the Society of Thoracic Surgery outcomes database. We have made our best efforts to research effective therapies, innovate, and then apply our findings in a safe manner. We regularly publish our findings in peer-reviewed journals.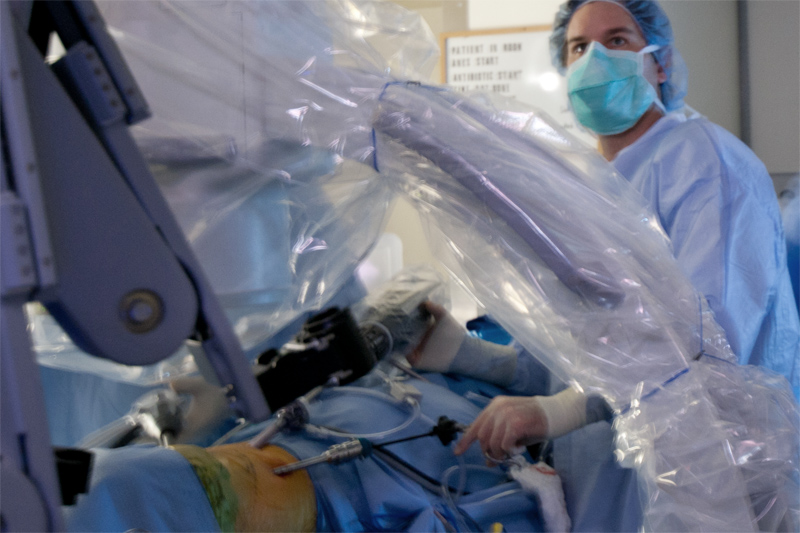 Dr. Belsley assists in the credentialing, standardization and evaluation of robotic procedures in general and thoracic surgery. He has a special interest in robotic myotomy for achalasia and paraesophageal hernia repair and collaborates with Dr. Bhora with regards to robotic thoracic procedures.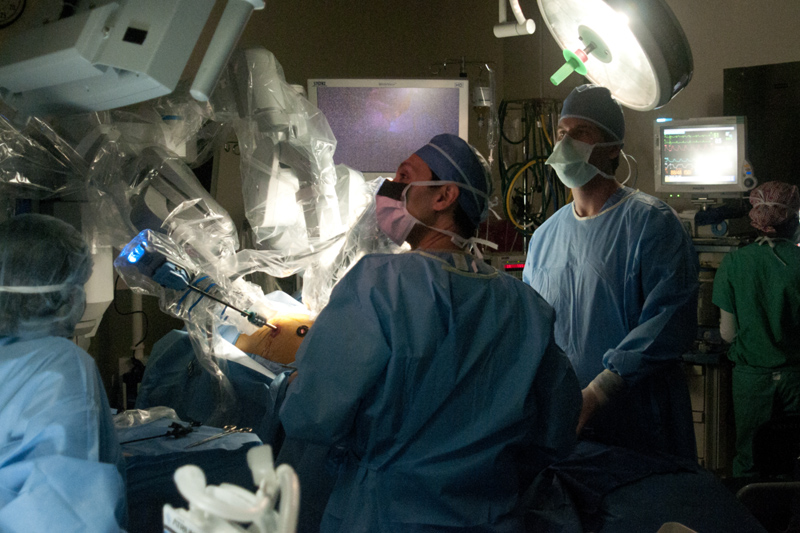 Faiz Y. Bhora, MD, FACS, is the Director of Thoracic Surgical Oncology and Thoracic Surgery Research, Co-Director of the Airway Program, and the Associate Program Director of General Surgery at St. Luke's and Roosevelt Hospitals and Continuum Cancer Centers of New York. He is also an Assistant Clinical Professor of Surgery at Columbia University College of Physicians and Surgeons and President of the New York General Thoracic Surgical Club, which includes all thoracic surgeons in the tri-state area.
Dr. Bhora's area of interest and specialty is Thoracic Oncology Surgery, involving complex lung resections and esophageal cancer. He specializes in minimally invasive approaches to thoracic disease and in the use of the Da Vinci surgical robot to perform minimally invasive lung resections, esophageal resections, thymectomy for myasthenia gravis and resection of other mediastinal masses.
The Thoracic Oncology Program is a multi-disciplinary group that is able to offer the patient with thoracic malignancies state-of-the-art or even novel treatments in a coordinated, personalized, compassionate manner. Treatments are available for all stages of disease including prevention, screening and supportive care.
Under his guidance the Thoracic Surgery Divisions have been recognized internationally for the development of innovative treatments for patients with benign and malignant disorders of the chest. There is extensive capability in minimally invasive techniques with a particular interest in robotics.